Cyber Insurance


Eligibility
Cyber attacks are one of the fastest growing risks in the world today, with an average cost for organization of $4.35M. Organizations turns to cyber insurance policies as the first line of defense to stay protected against financial, reputation, brand or assets disruption. 
But they usually get a cold shower when they find out the price of an insurance policy or when their application is simply rejected.
Understanding


Cyber Insurance
 While there is a lot of buzz around cyber insurance policies, there are still a lot of challenges that need to be addressed before getting a policy. The good news is that there are a number of solutions that can help businesses get the protection that they need. Cyber insurance policies are a great way to protect your business against the high cost of cybercrime. However, they can be a challenge to buy and implement. The key to getting the coverage you need is getting the right information, understanding the factors that lead to an attack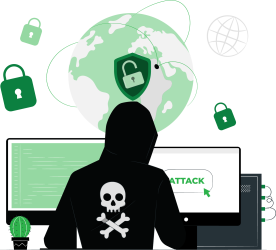 Insufficient Defenses Against Attackers
When a cyber insurance policy is underwritten, the insurance company calculate the premium amount based on this risk.
When an organization quote a policy, the insurance company quantify the security posture and the threat landscape.
A low security posture in regard to the risk environment or compliance standards might lead the insurance company to apply costly malus and simply rejecting the application.

Our technology provides you all the guidance you need about your business environment, your compliance and your risk landscape to match cyber insurance standard.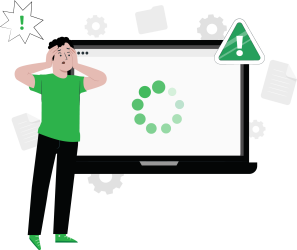 Deficient preventive security measures
Organization spend a great deal is reactive measures such as attack detection and response, antivirus, EDR or Incident Response. There are necessary spending but the budget is put on mitigating an attack instead of preventing it.
Cyber insurance firms turn down organization applications because they do not have adequate proactive security measures in place. Insurance agencies don't offer claims to businesses that don't safeguard their own networks and systems.
If an organization is unable to prove it can not only respond but avoid cyberattack, insurance companies will decline to offer them a claim or policy because they are extremely vulnerable to any type of assault.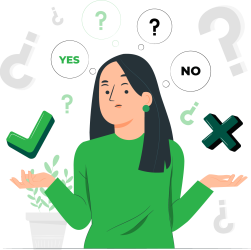 Inability to quantify its cyber risks
Organizations have been quantifying their financial risks for a long time, but when it comes to cybersecurity, few perform Cyber Risk Quantification properly.
Organizations can prioritize cyber risk and budget appropriately if they comprehend its impact on business value. When assessing Return On Investment (ROI), it is also critical to determine whether a certain insurance policy is an optimal option.

By conveying its risk assessment in a quantifiable manner, an organization can give insurers the confidence that governance is mature and that the whole organization is committed to cybersecurity, not just technical expert.

Cyber Insurance

Challenges