Value Chain


Cyber Scoring
XRATOR SaaS is a preventive approach to cyber risks that helps organizations close the knowledge gap between CxOs and engineers. It  accelerates compliance certification processes and increase eligibility for cyber insurance. 
XRATOR SaaS helps organizations better prevent cyber intrusion attempts and empowers resilient business growth.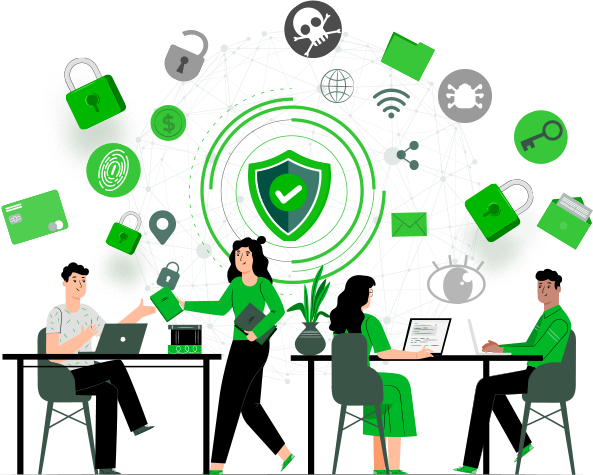 Bridge the gaps


between Business and Tech
Managing cyber risk is a daunting task, for organization of all sizes. You have to be on the lookout for cyber threats, vulnerabilities and compliance framework. It's easy to get overwhelmed by the sheer amount of information that is out there. The lack of resources, time and technical knowledge can make it hard to stay on top of your cyber risk. XRATOR simplifies the process for you with its user-friendly interface, comprehensive database and easy-to-read reports. You just have to focus on your business objectives.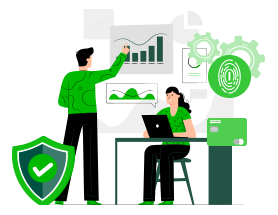 Remote Technical
Assessment
Configure and schedule your scanner to continuously discover assets and vulnerabilities anywhere, with just a few clicks.
With our Risk-Based Vulnerability Management (RBVM system), you can identify, prioritize and anticipate problems before they stop your business.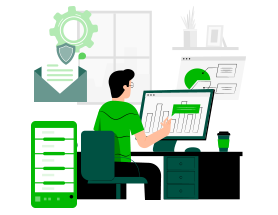 Align the Risk with your Business
Understand the connectivity between your technical assets and your operations to ensure your technology is working for you, not against you.
Map your technical assets with your Business Units to gain a strategic vision of your company in cyberspace.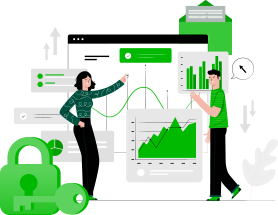 Discover your
Blind Spots
It's almost impossible to control applications if you are not aware of what they are. You will not be able to reduce operating costs by optimizing your systems if you do not have control over them. In the end, you will not be able to protect your data or enforce security standards.
Quantify your risks


Organization-wide
The first step in implementing a successful cybersecurity program is to understand the risks. Cyber risk quantification helps you quantify the impact of a breach and strategically allocate your resources to mitigate risk.
Cyber Risk Quantification is a means, not an end. Powered by our in-house R&D, we focus on delivering timely and accurate information for the platform users, prioritizing courses of actions thanks to unique value chain scoring system.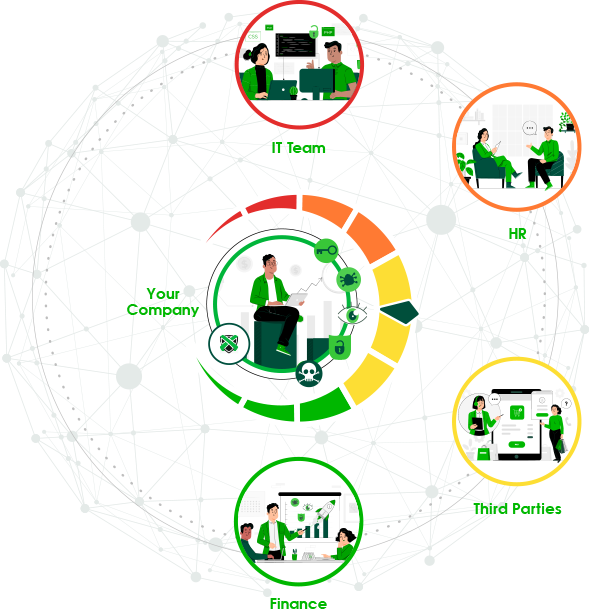 Benefits of our

Risk Quantification

Approach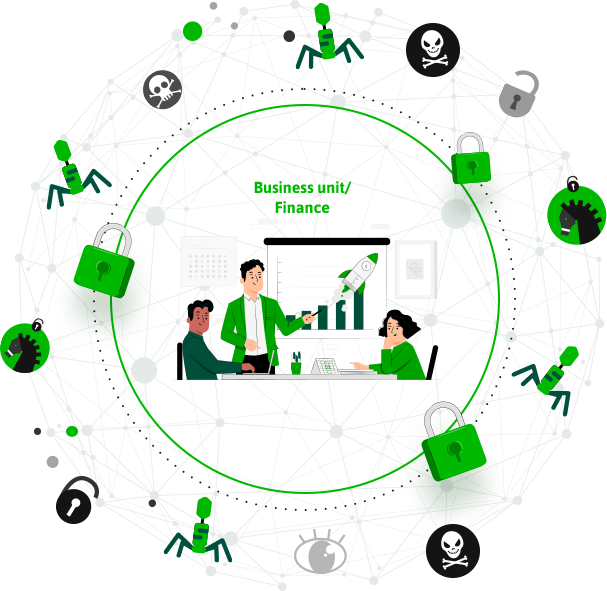 Become eligible to


Cyber Insurance
There are still many issues to be dealt with before purchasing cyber insurance policies. Fortunately, there are several solutions that can assist businesses in getting the protection they need. Purchasing a cyber insurance policy can be challenging, but they are a terrific way to cover against cybercrime financial impacts. Provide tangible data proving that your cybersecurity strategy is enforced and effective. Demonstrate your maturity by adopting a proactive approach. And finally match cyber insurers criteria and lower your insurance costs.
  Singapore

XRATOR Pte. Ltd.
541 Orchard Road
#09-01 Liat Towers
Singapore 238881

  France

XRATOR SAS
144 rue Paul Bellamy
CS12417
44024 Nantes Cedex 1