At the end of the last century, a new raw material was created through communication technologies and data exploitation, establishing the foundation for the third industrial revolution. Towards the end of the current century, we are heading to a fourth revolution bringing together all the new technologies while coping with ecological and social challenges.
We now live in a transformed society, interconnected physically and digitally like never before. Disruptions are fast-paced, constant and unpredictable. We are experiencing a state of turbulent flow rather than the assurance, stasis, and familiarity we were accustomed to. Cyber risk management is impossible to be maintain alone by humans. Automation will be the standard. Value Chain Risk Scoring will be an evidence.
We foresee a world still struggling to look crisis into the eyes and take the necessary proactive measures. Where technologies and environments will evolves too fast for the majority, creating social and technological left-behind. Where a pack of committed people will find ethical and scalable solution to make it accessible for everyone.
Our mission is to proactively shield all organizations by offering data-driven risk foresight and recommendation to diffuse any attempt of cyber disruption.

Digitalization exposes societies to a new criminality that escapes the rule of law.
We believe that the path to serenity in cyberspace is a race, where you always have to start after your adversaries. There is no choice but to be faster, more efficient and organized to emerge victorious.


The vast majority of cyber-attacks can be avoid by applying simple, but rigorous, hygiene. In practice, keeping an eye to the ever-evolving threat landscape and technological evolution is a daunting task for security people.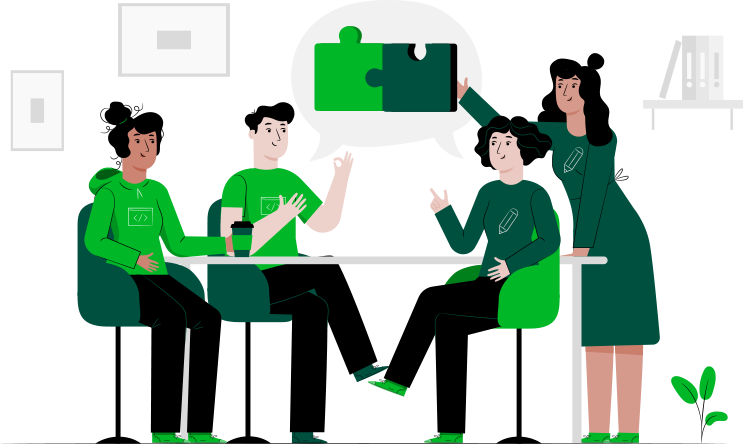 « One machine can do the work of fifty ordinary humans. 
No machine can perform the work of one extraordinary humans, powered by XRATOR.» 
Inspired by Elbert Hubbard
Automation and Artificial Intelligence handles the repetitive and exhausting chores, allowing executives and experts to save their time and energy for for complex problem-solving. But it can also helps us to perceive our environment from another perspective, enlightening our creativity, opening new opportunities.
XRATOR must empower human with a safety shield that offer them prospective risk management and a proactive measure to take.

The three XRATOR founders are engineers with in-depth experience in cybersecurity and cyber risk management, confronted daily during their career to cybercrime and cyber-warfare. They saw the psychological, social and economical damages of cyber-attacks where the defense processes are not sufficiently automated, when they even exist.
Combining their compelling vision of security, they start developing their own Cyber-Risk Quantification product in 2019, leading to the creation of XRATOR in 2020 in France and the concept of Value Chain Risk Scoring.

François Moerman
Chief Executive Officer
Offensive security expert, former Chief Technology Officer, François loves to automate anything related to Vulnerability Assessment, Penetration Testing and Chaos Engineering.

Ronan Mouchoux
Chief Product & Engineering Officer
Cyber Threat Intelligence specialist, Ronan is fond of creating model and architecture to give anyone the confidence for taking action under heterogeneous information signals.

Nicolas Striebig
Chief Technology Officer
Former Chief Security Officer, experienced Red Team operator, Nicolas constantly push feasibility barrier by crunching cutting-edge technologies to find the appropriate solution.